Welcome!
We are a volunteer-led non-profit providing social support and wellness activities for queer women and non-binary individuals in the San Francisco Bay Area.
Join our Facebook group
Words from our community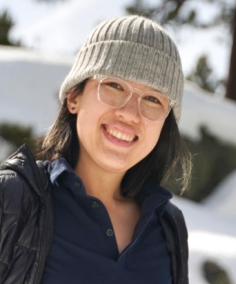 Some of our activities...
Eating
Volunteering
Sports
Our Mission
"Nice Queer Pals" is a grassroots, volunteer-led nonprofit project providing support and community for queer women and non-binary folks. We provide health and wellness resources and education through our weekly sports events and socials in San Mateo County, provide engaging online discussions, train people in leadership skills, bring in guest speakers to educate the community on the breadth of LGBTQ+ identities and issues, host a Discord server, and provide a positive space for folks to be themselves. We are a project of the 501c3 nonprofit Social Good Fund headquartered in Richmond, California.
All are welcome regardless of location or LGBTQ+ orientation though we focus on those who have, want, or currently identify as a queer woman or non-binary person in the San Francisco Bay Area. We provide a welcoming environment for all, we are supportive and are comprised of trans folks, people of color, people along the asexual spectrum, and low-income individuals. The only requirement is to be nice and supportive to other group members. We make all events free or accessible. The majority of our leadership are women of color and our event attendees reflect this with ~90% people of color (asian, latinx, black, and mixed race).
Our weekly basketball event